New-builds and developments with 
a fresh outlook.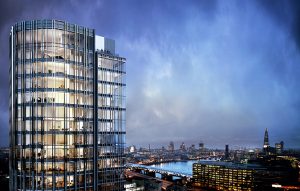 Kent, from £450,000 to £1.6 million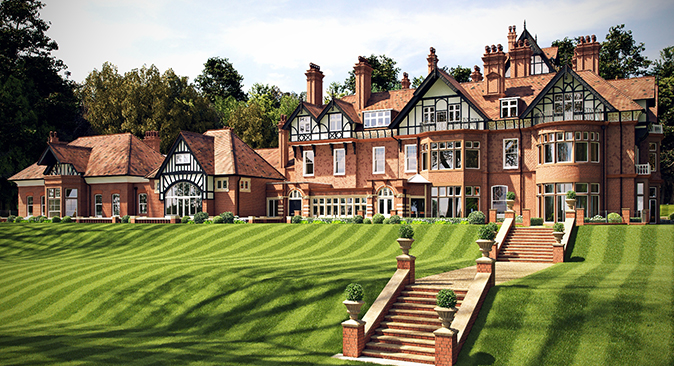 Exquisitely converted into 13 one- to two-bedroom apartments and mews houses, and with 30 newly built detached houses, Grade II-listed Wadhurst Place, in Tunbridge Wells, a former ballet school, is set in 18 acres with views across the Kent hills.
Savills (01892 507 005)
– – –
London NW8, from £1.1 million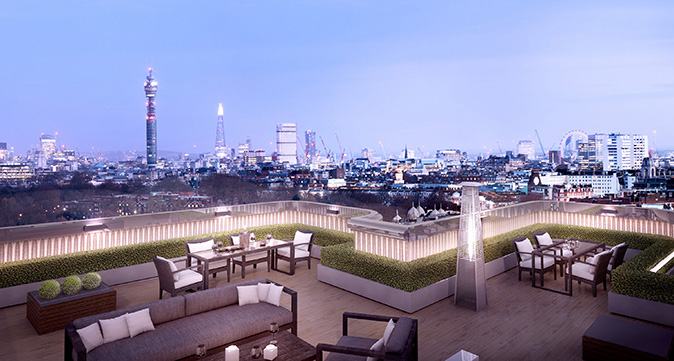 The Compton is a striking new 10-storey apartment block in leafy St John's Wood, just two minutes' walk from Lord's and Regent's Park, launched this year by Regal Homes. Each of the 49 one- to three-bedroom flats and penthouses, some with roof terraces, features interiors by award-winning designer Kelly Hoppen. There's also a lobby and concierge, state-of-the-art gym and communal roof garden.
Knight Frank (020–7861 5499) and Aston Chase (020–7724 4724)
– – –
Argyll, in excess of £700,000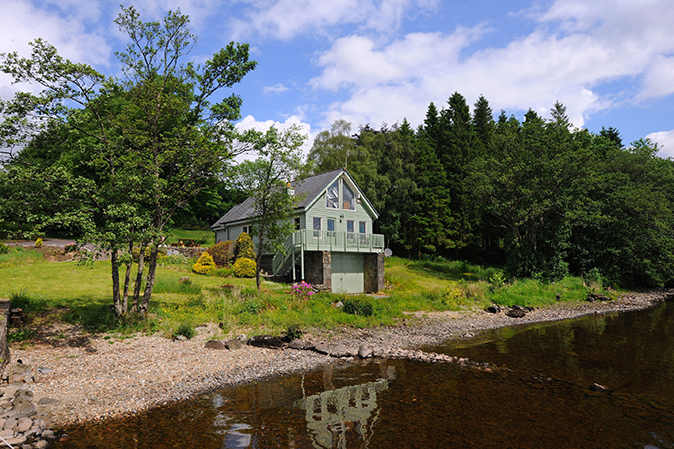 A secluded lochside property with boat store, Achnacarron Boathouse, near Kilchrenan, comes with three bedrooms, about 5½ acres and fishing on Loch Awe. It was built in 1994 on the foundations of a Victorian boathouse and remodelled in 2013. Currently, there is planning permission in place for a new family house, an extension and additional lodges.
Dawsons Estate Agents (01631 563 901)
– – –
London SE1, from £2.45 million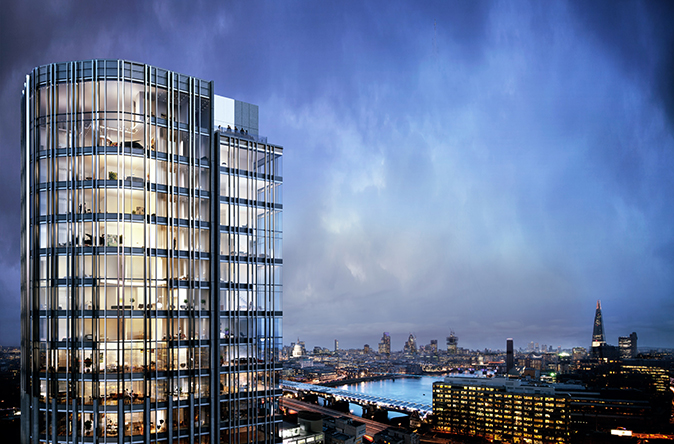 The stalwart staff of Country Life will barely recognise South Bank Tower—as the magazine's former office, it was called King's Reach Tower and featured not a hint of the elegant streamlining and high-spec luxury of it's reincarnation. Developed into 193 exceptional apartments, from studios to four-bedroom flats and penthouses, the building also houses a 20m swimming pool, sauna, steam room, gym, 'the best concierge service in London' and one of the capital's largest roof terraces. We'd like to move back now, please.
South Bank Tower (020–3267 1048; www.southbanktower.com)
– – –
London SW10, £32.5 million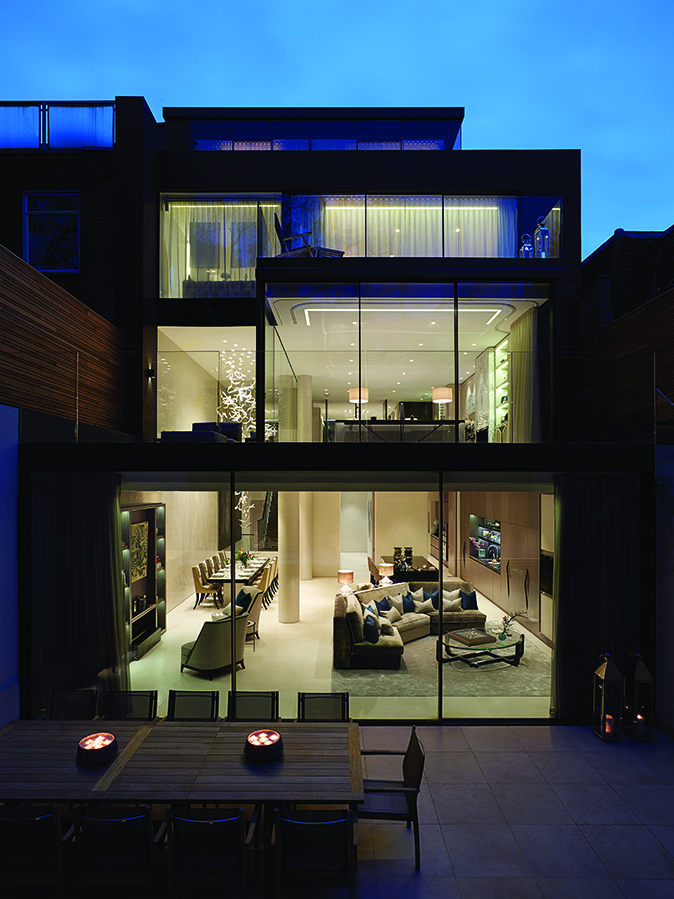 The mark of leading design studio Morpheus London is unmistakable at Ashberg House, 'a plethora of glass, black basalt and bronze' on Cathcart Road, Chelsea (the Boltons Conservation Area). Maximising the natural light, the property spans nearly 9,000sq ft and is arranged over five floors. It has five bedrooms and a spa area, including a swimming pool and a gym.
Savills (020–7730 0822)
– – –
London TW7, from £1.4 million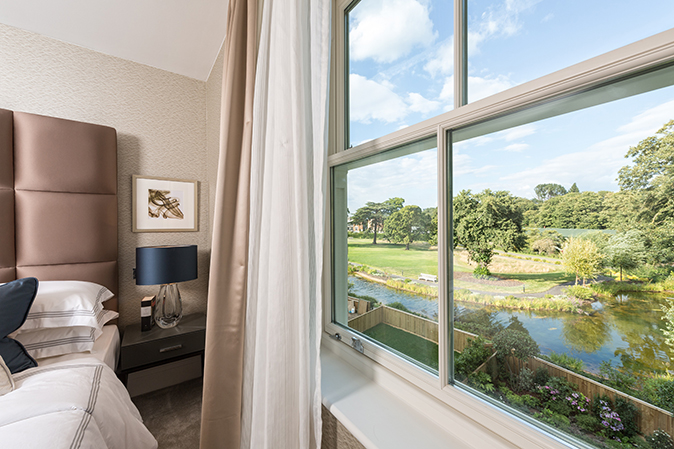 In the bucolic seven-acre grounds of a listed former convent, overlooking a boatyard and a 10-minute river walk from one of Henry VIII's favourite taverns, Fitzroy Gate, in Isleworth, just across the Thames from Kew, features 39 family houses built by St James and Beechcroft Developments. Ranging from four to six bedrooms, each Georgian-style house is unique and built to the highest standards
Berkeley Group (020–3883 7336; www.berkeleygroup.co.uk)
– – –
London SE1, from £1.15 million to £23 million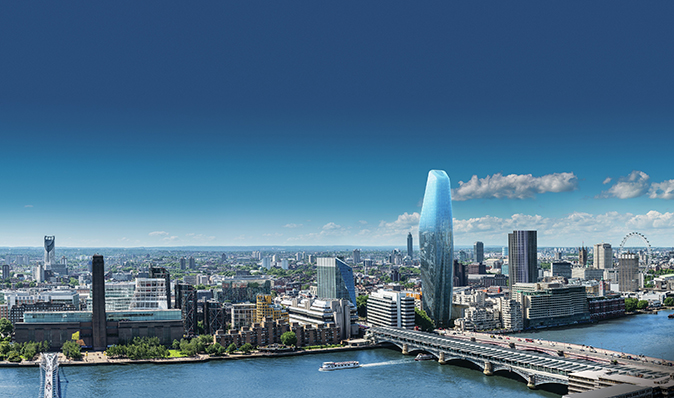 Due to be completed in 2018, iconic tower One Blackfriars will house 274 luxurious homes, a five-star hotel, a public piazza and 14,000sq ft of commercial space. The show apartment, with a sky garden and views across the Thames towards St Paul's, has been finished by boutique interiors firm Spinocchia Freund on a Barbara Hepworth-inspired theme
One Blackfriars (020–3627 8482; www.oneblackfriars.co.uk)
– – –
London W1, from £935,300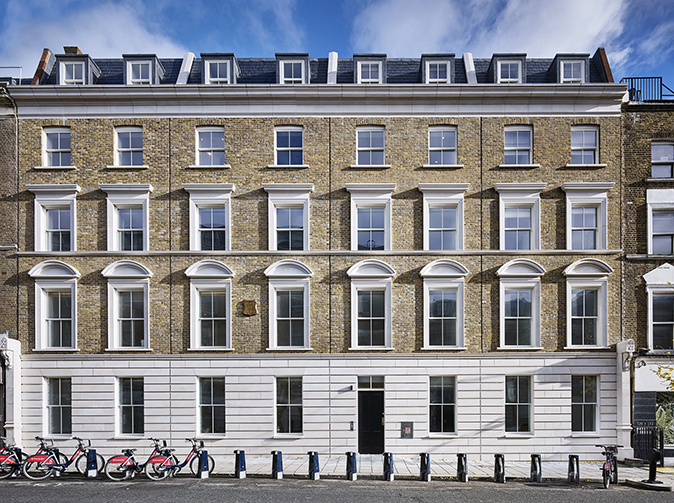 The newly constructed, Portman stone 'period façade' of OneTwentyFour W1, Seymour Place, in a hidden-away part of Marylebone village, will make you do a double-take. The exterior at the rear is equally extravagant, featuring large expanses of glass and a living wall planted with wild strawberries. Within, there are 12 apartments and penthouses, from studios to two bedrooms
OneTwentyFour W1 (020–7522 8742; www.onetwentyfourw1.co.uk)
– – –
North Yorkshire, from £125,000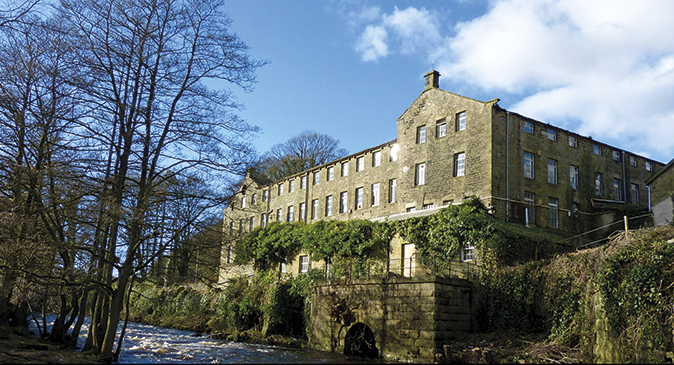 In the picturesque village of Glasshouses, in the Nidderdale AONB, there are plans to restore historic Glasshouses Mill, with its original clock tower, to its former glory, with about 40 houses and apartments. The mill is thought to have been where glass was made for the great Fountains Abbey in 1387 and was later a corn mill, then a flax mill, then a hemp-spinning site. Local lore has it that ropes for Titanic were made here. The first stage will be completed by autumn 2018 and sales commence later this year.
Nicholls Tyreman (01423 503 076; www.nichollstyreman.com)
– – –
Surrey, £3.35 million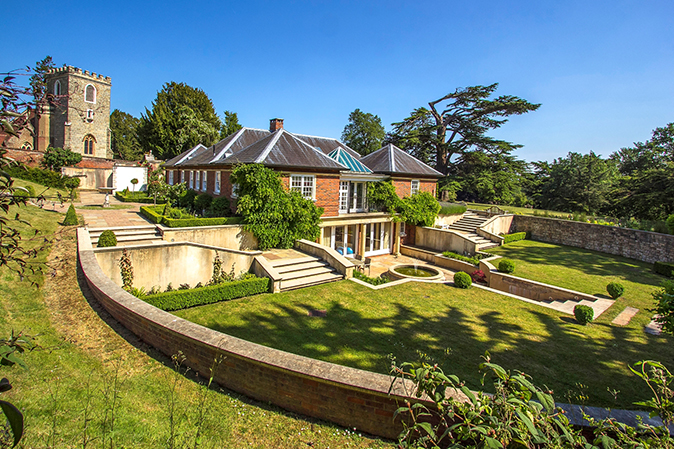 In 3½ acres of riverside gardens laid out by Capability Brown, this pretty modern home further tips its hat to history with a vaulted roof and minstrels' gallery. Sheltered by the North Downs ridge, with views over the Wey Valley towards Hindhead and the Devils Punchbowl, Old Cedars, near Godalming, has five bedrooms and a sunken walled garden.
Savills (01483 796 800)
** Search more fabulous new build houses for sale
To view the original version of this post please click here.
The post 10 new builds you need to see right now appeared first on Luxury Leather Gifts.
Source: Luxury Leather