For acrylic sheet suppliers, the worldwide market is due to increase significantly by more than 30% up to 2025.  It's mainly the demands of world manufacturing and the global soft drinks market which is forcing this phenomenal rise in demand. For example, the sharp increase in demand for soft drinks from emerging economies such as Brazil, India and Indonesia is predicted to increase the manufacturers' demands for more packaging using thermoplastic sheets.
Expansive growth
The global thermoplastic sheets market continues its expansive growth. Latin America and the countries in Asia-Pacific continue to dominate demand for cast acrylic sheet regarding the sheer quantity of the product and value through sectors such as packaging, food and beverages, pharmaceuticals and healthcare.
Acrylic sheet suppliers
Growth in acrylic sheet and the consequent growth in acrylic sheet suppliers worldwide is expected to continue to expand as markets such as North America and Europe remain robust for consumer demand.
Thermoplastic sheets UK
Companies such as Eagle Plastics are now able to attract some of the biggest businesses in the world with our thermoplastic sheets. Indeed, we are  one of the UK's biggest acrylic sheet suppliers, sending our products across the world from our headquarters in Leicester, East Midlands.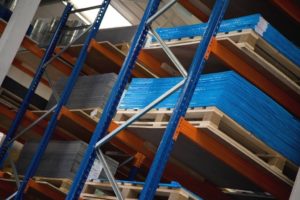 A big client of Eagle Plastics is Walkers crisps, which is also Leicester based. Its products are sold in supermarkets and retail outlets across the UK and Europe. But people would not see their favourite crisps without on stands in shops and supermarkets across the UK without the thermoplastic sheets that help make up the stands, designed to catch the eye of the consumers.
Array of day-to-day goods
Other acrylic sheet suppliers products include an array of day-to-day goods seldom looked at by most passersby, such as  bus shelters, transparent roofs on public toilets and smoking shelters outside pubs. These roofs are moulded from thermoplastic sheets, which are used because of their transparency, and their fireproof and hardwearing make up.
As acrylic sheet suppliers, at Eagle Plastics we ensure that all our thermoplastic sheet is recyclable. In an age when everyone is environmentally conscious, we always ensure that green issues are high up on our product list, ensuring we are benefitting consumers and society, while also complying with regulations focused on recycling plastics.  
Cast acrylic sheet  
Cast acrylic sheet will continue to produce countless consumer items across the globe for years to come. As acrylic sheet suppliers, Eagle Plastics will continue to develop and supply the finest, most environmentally friendly, thermoplastic sheets for a world hungry for new consumer products.
Call our highly experienced team
For more information on thermoplastic sheets please call one of our highly experienced team on 0116 276 6363 or email enquiries@eagleplastics.co.uk. Or you can visit our website at Eagle Plastics.
If you enjoyed reading this article you may also like to read our previous blog post on