Midlands based company Armstrong Bell have recently installed a brand new phone system into The Blue Coat School. The prep school was originally using an outdated phone system that was restricted in the features it could offer the school so it was decided that a new upgrade was vital.
The school which is based in the Edgbaston area of Birmingham, is a co-educational day school and nursery and teaches 600 pupils aged between 2-11 years old. With over 200 staff, its ethos is to offer a cutting-edge learning approach within a nurturing and enjoyable environment. With such a large number of pupils and staff to manage however, the school was in great need of a networking platform that could provide sufficient communication opportunities and features which allowed for easy-to-manage organisation. Their current telephone system relied upon a relatively basic infrastructure and as it was no longer on the market, finding spare parts to repair it was becoming a hard and timely task.
School phone system – getting proposals
The Blue Coat School contacted three different telephone platform suppliers and asked them to send forward their proposals for the school. Armstrong Bell was one of these suppliers, and their proposal stood out due to its support packages and cost-saving benefits.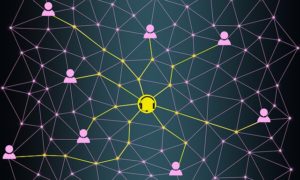 The telecommunications providers suggested to the school an installation of their popular 'Venture' platform which relies on a Cloud-based system. The school already work with the cloud and therefore were familiar with the ease and reliability that this type of platform could offer. Speaking about his decision, the school's IT Manager Frankie Paterson said, "We had transitioned to working in the cloud and I realised we would benefit massively from having our phone system on the cloud too".
Armstrong Bell's 'Venture' system is a premium hosted IP telephony platform that is popular due to its wide range of features and benefits it can offer clients such as call park, pick-up and group calling, blocking, automatic call back, do not disturb, forwarding by email and SMS and music on hold. The school noted that Armstrong Bell offered the best product for the best value.
The company also offered an all-inclusive costing package, so the school received the Venture phone system, alongside a flat licence which meant that data reports, voicemail, voice recording and call forwarding was all included in the price too. This cost-effective bundle was something which appealed to the school, "by comparison, other companies were looking to sell the additional features as 'add-ons' or in layers" Frankie said.
The system is expected to save the school around £800 a year on phone bills due to each handset including 3,000 minutes. The school purchased 77x handsets which were installed during the Easter Holidays during a 3-day project. Staff were trained on how to use the handsets and have already ordered 6x more.
Speaking of the upgrade, The Blue Coat School Frankie said "So far we've found the system brilliant; it's just so flexible."
If you are looking to install or upgrade a new telephone system into your business or organisation, visit https://www.armstrongbell.co.uk/ for more information.