Goodwin Sands, the final resting place for thousands of doomed sailors, submariners and airmen, is under threat from dredging.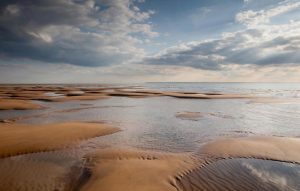 An urgent campaign is under way to combat the proposed dredging of Kent's famous Goodwin Sands, a 10-mile-long sandbank in the English Channel that is the resting place of Battle of Britain pilots and 'where the carcasses of many a tall ship lie buried', as Shakespeare described it in The Merchant of Venice. Some 2,000 shipwrecks are in the area, which is also home to important marine life and is a valuable natural sea defence.
Last year, the Dover Harbour Board (DHB) applied for a licence to dredge 3.75 million tons of sand from the area to use as landfill and construction for the Dover Western Docks Revival project, which will incorporate a new marina with cargo-ship and cruise-liner berths, shops, cafes and restaurants at the Port of Dover.
Action group Goodwin Sands SOS is concerned about the 500 grey and harbour seals that breed and hunt for fish in the area. Timber from the thousands of ships sunk there often washes up nearby, a constant reminder of the watery graves of thousands that should not be disturbed; during the Great Storm of 1703, some 1,200 men were lost in just one night, a German submarine that sunk in 1939 has still not been discovered and, between May and November 1940, 60 planes and 80 aircrew from Britain, Germany and Poland were listed as missing over the Goodwins.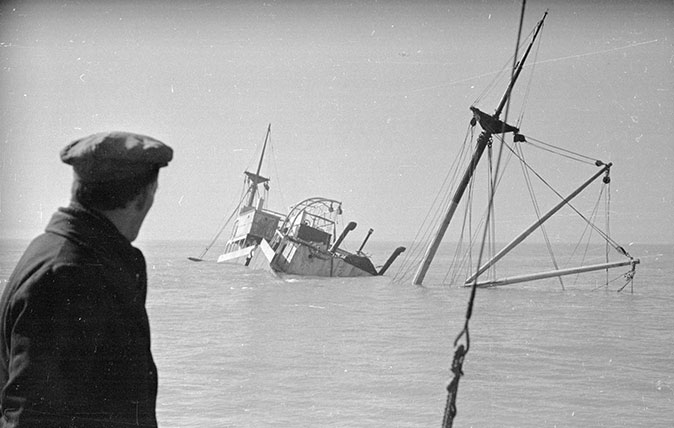 DHB has not yet obtained a licence from the MoD to disturb the military air-crash sites (locations unknown), a legal requirement under the Protection of Military Remains Act 1986, and, although an exclusion zone has been proposed to protect East India Company ship Admiral Gardner, stranded on the sands since 1809, many worry that the surrounding vibrations of dredging could cause damage to the vessel.
There have been two public consultations and Historic England has requested that DHB carry out a magnetometer survey. However, although this may detect iron or steel, to date, no aircraft have been detected this way and there is little hope for wooden ships without iron fittings.
There are also concerns that the dredging would affect the erosion defence provided by the sands, as well as a safe anchorage for ships in bad weather known as The Downs.
Visit www.goodwinsandssos.org for further information and to sign the petition.
You can also email the Marine Management Organisation, which is considering granting the licence, at marine.consents@marinemanagement.org.uk, quoting the reference MLA/2016/00227.
To view the original version of this post please click here.
The post Bodies of sailors and airmen face being dredged up at Goodwin Sands appeared first on Luxury Leather Gifts.

Source: Luxury Leather