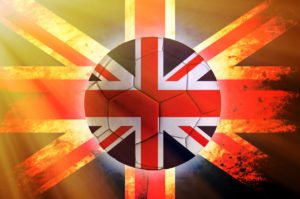 Football, as even the disinterested have to acknowledge, is more than just a game. It is a billion-dollar business; but even more than that, it is a vehicle for healthy nationalisms that bring people from all over the world together. The best example of this is the World Cup. The World Cup is watched in more countries than there are members of the United Nations and is a global cultural experience.
Why does football hold such power?
Football, unlike many other sports, is a sport that anyone, from any background can play. All you need is a ball and some outside space, which explains a lot of its appeal. It's a sport that doesn't rely on a heavy cash flow to be the best. Many of the world's greatest players are from modest backgrounds, just look at Ronaldo, or Rooney for that matter. The cracked urban landscape of Croxteth has a reputation for drugs and guns, but Rooney did okay.
It's a game first, business second
The other curiosity of football is that, even though it is a business, the normal rules of commerce need not apply. Italian clubs spend 125 per cent of their income on players; Barcelona even turns down the €10m it could make by taking advertisements on its shirts because pride is more important than the money. Plus, clubs are expected to supply valuable players to national teams free of charge.
It's not only easy to understand, it's easy to play
And thus is able to bring all the family together, no matter age, sex or interests. I dare bet there aren't many people who don't have memories of playing with a ball as a child with friend, parents and even grandparents. The ease of understanding and togetherness it brings is highlighted during every World Cup when schools, businesses, friends, even foe, unite to show support for their country.
Football is a common international tongue. The World Cup is as important as the United Nations in promoting international understanding. And it is ruled by values that are more powerful than mere money. That's exactly why we love it and that's exactly why we continue to support our favourite, players, teams and countries.
If you love football, you may also like to read Premier League | 6 Reason's it's the Best League in the World.
Make sure you never miss a match with your own Personalised Calendar. Available for over 50 teams, with each page featuring a top news story about a top game from the last 100 years.
The post Football | More than just a game appeared first on Football Gifts Direct.

Source: Football Gifts Direct