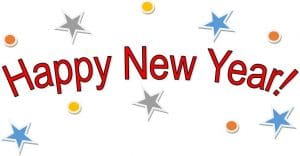 Happy New Year! –
From everyone here at John P Legge Computer Services Ltd, we hope that you had a prosperous 2016 and were able to rest a bit over the Christmas break. We wish you all a happy and prosperous year for 2017.
This year we have a few ideas of courses that we are thinking of running and would love to hear your thoughts on them!
Firstly, we are thinking of running a 2-day PowerPoint course. This course would cover Basic principles on the first day, finishing with some Intermediate exercises and topics. Then the second day would carry off where the first left with more Intermediate topics and finishing with more Advanced topics and ways to really wow people in your presentations at work!
Secondly, we have a 2nd Master Class Excel course in the pipeline and so alongside our current Master Class course, we are thinking of running a 2-day Master Class Excel course which will appeal to those of you that have attended our Advanced Excel courses and have gone away wanting to learn more about Excel and about the next level of training that is on offer.
All of these courses are still available individually too, but we were wanting to hear of any thoughts that you might have on them being 2-day courses?
Any feedback would be most appreciated!
If you want to ask about any of these courses, you can have a look on our website here or alternatively you can email us on johnlegge@jplcomputer.co.uk.
The post Happy New Year to everyone from the team here at JPL! appeared first on JPL Computer Services.
Source: JPL