The importance of socialising a young dog, getting a spaniel to hunt 'harder' and will an older train dog help to train a youngster … Paul Rawlings and Peter Blatch give their advice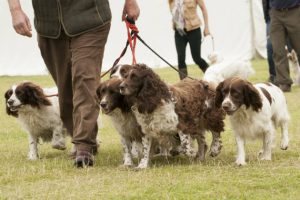 Q: I have a problem which seems difficult to solve. My young springer has just turned two and started going shooting in January, which was fine, she hunted well. 
We just went out with a couple 
of friends to shoot the odd cock pheasant and rabbit. I took her to my club's first working test in March and when it was her turn, I took the lead off and she just froze and would not go. The judge let us have a retrieve, which she reluctantly fetched, but she still would not hunt afterwards. What can I do?
A: Perhaps she has not been well socialised and this new environment with other people and dogs all around has caused a fear reaction. I experienced this with 
a two-year-old springer that froze 
in its first trial. She was not a sensitive animal normally but I had not socialised her sufficiently during training. The preparation for competition is not just about the gundog skills but it does include the whole day, travelling, lots of people, guns and other dogs. I got her swiftly out of her fear with the help of a local keeper. He allowed me to blank in 
a rough ditch full of pheasants during an early season shoot the following year. She must have had 40 flushes 
by the time we joined the noisy beating line and was so switched on to hunting that all the other people waving flags and dogs hunting were 
of no consequence to her.
I also took her around town, to game fairs, horse trials, clay shoots and anywhere there were lots of friendly people, before running her again in competition. She won a novice stake within two or three outings and gained many awards in opens. Good socialisation is the key, no matter what the age of the dog. PR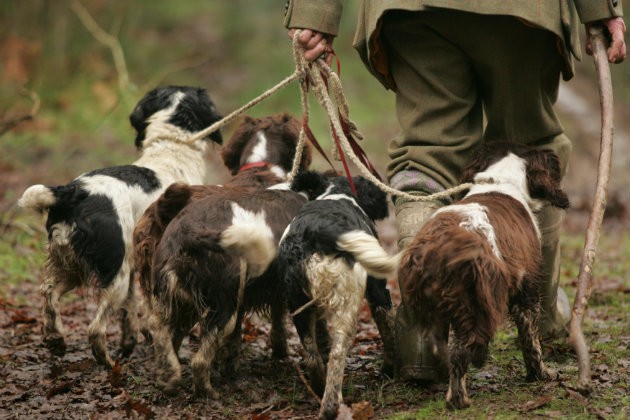 Q: I would like to see my spaniel hunt a bit harder than she does. How can I encourage her to do that – and how far should I let her hunt in front?
A: There's no finer sight than a spaniel that hunts hard and leaves no stone unturned. Having said that, the 'average' shooter-cum-dog-handler is probably best served by a spaniel that doesn't push things to the limit. All depends on whether he wants to enjoy his day's shooting, or simply concentrate on his dog.
I am sure there are lots of folk out there with a hard-hunting springer who would love to swap places with you!
If you really want to instill a bit more vim and vigour into this bitch, then the best place to do it is in a rabbit pen where she will have to use her nose to find them in cover. The only proviso here is your dog should be 100% attentive to the stop whistle otherwise she won't just become a hard-hunter, she will become totally uncontrollable!
More below …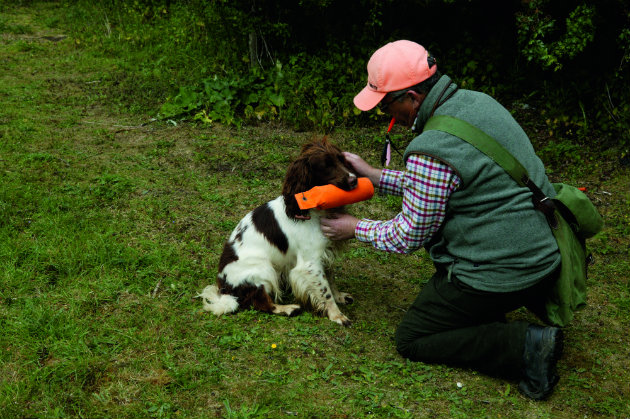 A: First, you need to work on recall in the training environment without the retrieving element. He should be encouraged using high-value rewards to come…
A new survey may reveal health weaknesses in English springer spaniels
My springer puppy is failing to return when being called while the long-lead is off. Can you give me some…
Continued …
The first job of a working spaniel is to flush game, so straight away the dog needs to work a pattern that gives you plenty of time, when a bird or rabbit breaks cover, to mount the gun, and shoot it cleanly. You can't do this if the dog is working 30 or 40 yards away from you.
On the other hand, you shouldn't set out to be a control freak who keeps the dog tight against your legs. Strive for a happy medium. Get the dog working a nice pattern about 15-20 yards in front so that it's able to cover a decent amount of game holding cover. At this distance you should be able to control it properly on the stop/turn whistle and still take in a fair amount of ground without missing birds tucked up on the floor. (Peter Blatch)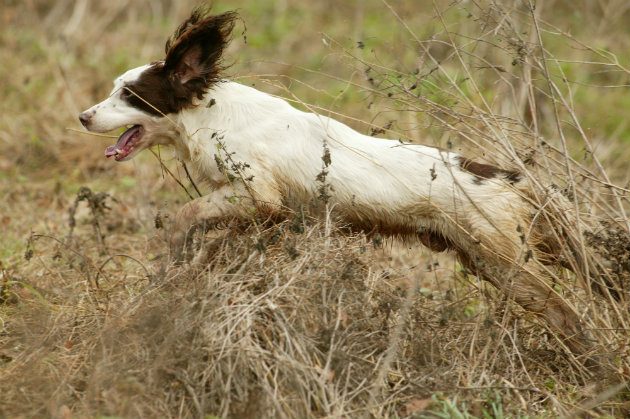 Q: I have a new spaniel puppy. Will my old gundog help to train up the youngster?
A: My first reaction to this is to say no – because a puppy needs to have its concentration focused on you at all times during the training schedule.
Things could turn messy and get difficult if another dog is involved in the process – or there are other distractions going on.
The only time it might help is during general free-running exercise sessions when the older dog returns to you on the recall whistle; the pup will quickly cotton on as well.
It might even learn how to quarter and turn to the whistle but, after that, you're best off devoting quality time on a one-to-one basis. (Peter Blatch)
The post Help! My young springer 'freezes' on a shoot appeared first on Luxury Leather Gifts.

Source: Luxury Leather