Interiors editor Giles Kime gives his advice on how to get a handle on your kitchen drawers and cupboards.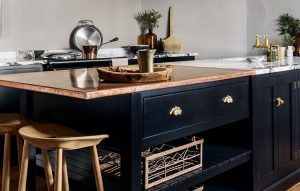 The greatest challenge in choosing a kitchen is not just the upheaval, but also the agony of indecision it can create. Contemporary or classic? Island or peninsula? Granite or wood? Painted or unpainted? And, if it's the latter, which of the 132 colours on the chart?
The most impressive kitchens are those that exude a confident air that suggests there was never a flicker of indecision in the entire design process. For the designer, this is a significant achievement; Richard Rogers and Norman Foster might have been garlanded for their exhaustive exploration of the possibilities of steel and glass, but almost as impressive is the transformation of an awkward 300sqft space into a dream kitchen for an anxious, indecisive couple.
Increasingly, the emphasis of the swankier brands is less on the integrity of a design (which is a given at such dizzy heights) and more on details that distinguish them from the rest: book-matched marble that's been cut to create perfect symmetry between adjoining pieces, splashbacks made from tiles that wouldn't be out of place in the V&A, cooker hoods fashioned from copper or nickel.
Now, that attention to detail has spread to the choice of handles.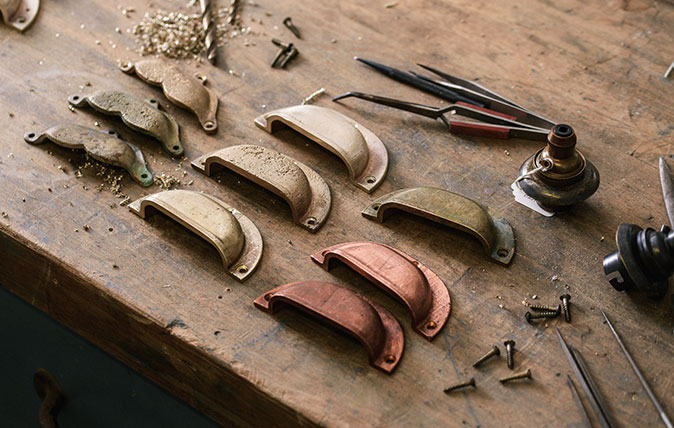 A sign of the growing importance that metalwork plays in kitchens is the fact that Devol, the Leicestershire kitchen manufacturer (featured above and at the top of the page), has taken on a full-time metalsmith, Stephanie O'Leary, who boasts a First Class honours degree in Jewellery and Accessories from Middlesex University.
For Devol's new collection of handles she experimented with copper and brass alloys and a variety of techniques to create a new range of handles in a choice of seven finishes that are sandcast in the company's metal workshops.
Metal handles (and cooker hoods) are one of the features of Christopher Peacock's beautiful kitchens. Perhaps the most distinctive are latch-style handles reminiscent of the large, tactile designs that were a feature of 1950s refrigerators.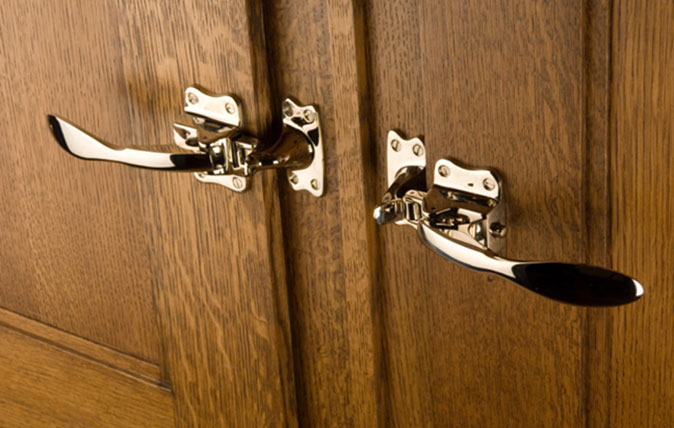 If you already have a kitchen, there's still an opportunity to upgrade: along with new work surfaces and a coat of paint, handles also offer an opportunity to give a nip and tuck to existing kitchens. Two great sources are Turnstyle designs (www.turnstyledesigns.com) and Haute Déco (hautedeco.com).
Giles Kime
To view the original version of this post please click here.
The post How metal handles offer a beautiful finishing touch to a kitchen appeared first on Luxury Leather Gifts.

Source: Luxury Leather