Anna Tyzack explores the lesser-known–and beautifully tourist-free–lakes of Italy.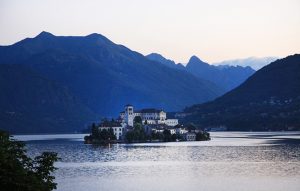 With dramatic views across moody waters to Renaissance towns set into their mountainous sides, it's no wonder that homes beside Lakes Garda, Maggiore and Como are among the most sought-after in Italy. Increasingly, however, buyers are looking to the country's quieter, lesser-known lakes, where waterfront properties with equally jawdropping views cost up to 40% less. 'You can hear the birdsong and the church bells and, some days, you see no tourists at all,' explains Gemma Bruce of Casa & Country Italian Property.
Among the most beautiful is millpond-like Orta, an hour's drive from Lake Maggiore and within easy reach of Milan. Eight miles long, it has an ethereal beauty and at its centre is an island, Isola San Giulio, crowned by a 14th-century basilica.
Another is Lake Iseo, between Como and Garda, surrounded by walking trails and tiny settlements with elaborate churches and elegant mansions. On the shores is a handful of understated, attractive towns, such as Lovere, Iseo and Sarico, with lively restaurants and gelaterias that overlook Europe's largest lake island, Monte Isola, which boasts olive groves, vines and a cobbled village.
Further south, Lake Bolsena, in the crater of an extinct volcano near Orvieto, and Lake Trasimeno, surrounded by a national park, are easily accessible from Rome. These more central lakes lie amid gentle hills and vineyards; Trasimeno is a short drive from the village of Montepulciano, known for its wine and olive oil. 'Trasimeno is surrounded by beautiful, rolling countryside, yet there is also a couple of yacht clubs and the town of Castiglione del Lago has boutiques and a beach where you can enjoy an Aperol Spritz as the sun goes down,' Miss Bruce adds.
Smaller lakes such as Chiusi, on the border of Tuscany and Umbria, and Corbara, to the east of Bolsena near Orvieto, also attract buyers, according to Elisa Biglia of Great Estate. They don't offer as much in the way of watersports and restaurants as the larger lakes, but they provide a breathtaking backdrop to a stone farmhouse amid its own land. 'You can find a beautiful house and garden with a pool for less than €1 million overlooking tranquil waters,' says Miss Biglia.
Interest continues to grow, she believes, as buyers search for privacy and seclusion. 'These lakes are just as pretty and accessible as the larger ones, yet are less expensive. They're also more peaceful—it's as if you're stepping back in time.'
Dreamy properties for sale around the lesser-known lakes of Italy
Lake Trasimeno, €2.2 million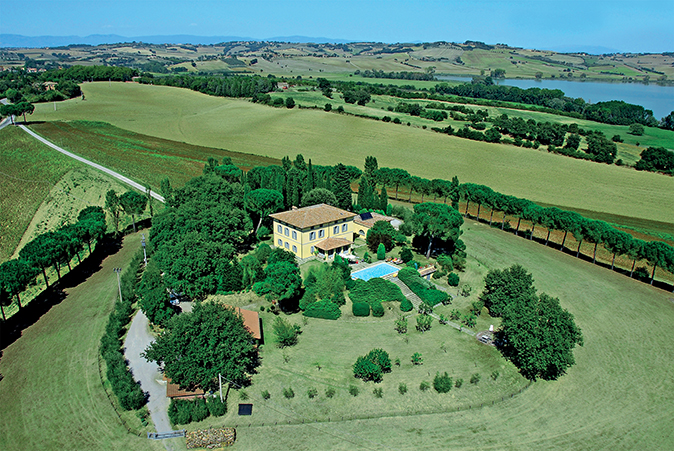 A restored villa surrounded by parkland and the Umbrian hills near the lakeside Castiglione del Lago and Montepulciano, with views over Lake Chiusi. It has large living rooms with traditional features, a sweeping staircase up to six bedrooms and a four-bedroom annexe.
Great Estate (00 39 0578 59050; www.greatestate.it)
---
Lake Orta, €3.5 million


One of Lake Orta's most important villas, five minutes by boat from Orta San Guilio, with beautiful views over crystal-clear waters across to the island of San Giulio.
The 19th-century house, with grand reception rooms and eight bedrooms, is surrounded by parkland and ancient woodland leading down to the lake, where there is a private waterside garden, pontoon, boathouse and beach.
Casa & Country Italian Property (020–7993 2967; www.casaandcountry.com)
---
To view the original version of this post please click here.
The post Move over Como: The lesser-known lakes of Italy appeared first on Luxury Leather Gifts.

Source: Luxury Leather