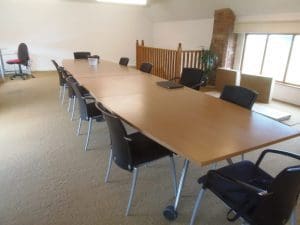 Office 365 Worcestershire is all about the type of training we deliver throughout the county in which we are based. Clearly we roam around to Herefordshire, Warwickshire, Gloucestershire and the midlands in general but this article is about some work we've done in our own local county.
The Office 365 suite of Microsoft programs consists of Excel, Word, PowerPoint and Outlook.
We deliver many training courses around Worcestershire for companies large and small.
Clients have included recently:
AFH Group
Clesse UK
Chamber of Commerce Herefordshire and Worcestershire
Haesco
Malvern Glass
Titania
Excel training in Office 365 Worcestershire would include courses ranging from Basic Excel to Master Class Excel. Click this link for more content on microsoft excel training.
Word training is still very popular especially when clients take this in conjunction with Outlook as Brightwells of Leominster did during 2015 and 2016. You can read about microsoft office training here.
Outlook training tends to work well when we spend time with staff individually working with them on their own profiles emails, folders, calendar and tasks. Such work is being delivered currently on behalf of the local Chamber of Commerce www.hwchamber.co.uk for Harris Lamb in Birmingham.
We recently put together a bespoke course on Excel with some internet access for on line help for the Herefordshire Hub of farmers and book keepers which in included those from Worcestershire too.  You might like to read comments from an attendee on our intermediate excel course.
Office 365 Worcestershire contains Microsoft Office products which are regularly updated.
Examples of recent updates to the package include:
PDF to Word conversion
Enhanced Pivot Tables in Excel
Enhanced Charts in Excel
New Design and animations and apps linked to PowerPoint
New spelling and grammar suggestions in Word
Comments made on a recent Intermediate Excel course on Office 365 Worcestershire at AFH Wealth Management include:
"Good interaction, clear delivery, made enjoyable".
"Best part of the course: learning new skills through applying them yourself to exercises".
"Best part of the course: enjoyed all of it – new view on Excel!! Now more confident".
"Really enjoyed it. Interesting and felt could ask questions".
We hope you've enjoyed this post about Office 365 Worcestershire, you might also like to read our last blog on basic excel 2013 training.  If you have any questions, please don't hesitate to get in touch.
The post Office 365 Worcestershire by JPL Computer Services appeared first on JPL Computer Services.
Source: JPL