Ben Samuelson and Giles Catchpole have a head to head debate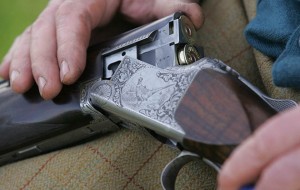 Compulsory shotgun training
by Ben Samuelson
Many of my happiest childhood memories are of the times I was taken shooting by my father – I didn't even pick up a gun, let alone draw a peg for the first 10 years or so.
When all I wanted to do was to get shooting, Dad insisted on me spending time with the keeper, the beaters and pickers-up, learning about how every cog in our sport's machine mesh together. I learned to respect our quarry, and to encourage a picker-up to send their dog for a pricked bird, even halfway through a drive, and why a picker-up with a young dog might want to pick-up even the birds close to your feet after the drive has finished. I learned why a pheasant that was too low to shoot on a high bird shoot would be rude to ignore when that's as high as your host's birds are going to fly all day. Most importantly, I learned that ours is a sport that involves many different groups of people, to whose enjoyment of the day the guns can significantly contribute.
But I was very, very lucky. I meet folk on shoots who are new to the sport whose ability even to distinguish quarry is limited, and whose barrel angles make for nervous neighbours. When successful business people decide to take up shooting, there isn't an obvious way for them to learn the safety basics, let alone the more intricate elements of shooting etiquette. Indeed, I meet people who have been shooting all their lives, and who should therefore know better, whose manners, if not knowledge, are sorely wanting.
As someone for whom the Nanny State is an anathema, I'm not really sure there should be a course with an exam at the end of it like there is in Germany. Indeed, I've long since begun the process of passing on some of my father's wisdom to my son – but his having to take a bit of a test before he can take a peg might only be a small price to pay for improving standards across the board.
Continued below …
Q: I would like to get a firearms licence as well as a shotgun certificate. What will I have to…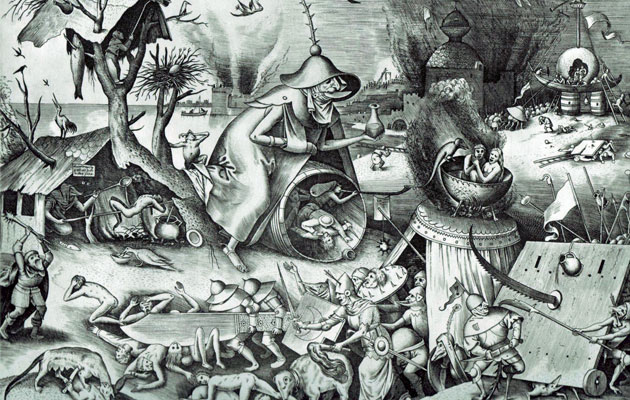 How pride, envy, wrath, sloth, greed, gluttony or lust can lose you your shotgun certificate and firearms licence.
No compulsory shotgun training
by Giles Catchpole
This is a timely topic, I must say, because it allows me to address a different but associated issue while countering – and quashing – any such proposal. The Home Office is currently running a consultation on revising the fees charged for the grant, renewal and variation of approvals for target rifle clubs. It asserts that the fees currently charged are insufficient to cover the costs incurred in such approvals and that a revision – upwards, obviously – is necessary and appropriate. As a taster of what's proposed, the cost to a club of being granted a six-year approval would rise from the current £84 to a proposed £1,050, a renewal rising from the current £84 to a proposed £900.
These proposals are being vigorously resisted by the NRA, the rifle clubs and their members.
Now let us consider what compulsory shotgun training would involve. Well, we'd have to begin by establishing a register of approved trainers. Shooting instructors would clearly have to be routinely tested by the Home Office and certified, at a price. Every couple of years probably. The schools themselves would have to meet agreed criteria too and would require periodic inspections by inspectors. There are costs involved there too, so there would have to be a pricing framework for that, I'm guessing. Then there would have to be a syllabus established, I suppose.
I reckon a modular programme would be best: starting with a theory test, perhaps? And then a practical exam for basic training which would allow shooting under supervision – this could be administered by the approved shooting schools; and an advanced practical test where scrutiny comes from a Home Office examiner for a full entitlement to shoot alone or in company. Much like the driving test, in fact.
And the theory test fee is £23 and the practical costs £62. And the advanced? Why don't we make that £115 because that makes the whole undertaking £200, which is completely affordable, isn't it? Mark you, we shall have to review those prices from time to time, shan't we? And an occasional 1,000 per cent increase should keep everybody happy, shouldn't it? Shotgun and firearms licensing are already rigorous and comparatively expensive. Once the department gets its hands on shooters as well, that'll be that, boys and girls.
The post Should shotgun training be compulsory? appeared first on Luxury Leather Gifts.

Source: Luxury Leather