Yes, there is such a thing. If you've been accused of abandoning your partner to pursue your shooting pleasures you may need to get on their right side again, with some serious luxury grovelling. Splash the cash and get back into favour by booking a stay in one of these glorious royal palace hotels. Book now and all will be forgiven. (And then you can come back and get on with booking next season's shooting.)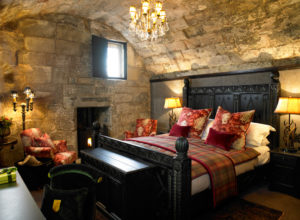 13 Royal Palaces You Can Actually Stay In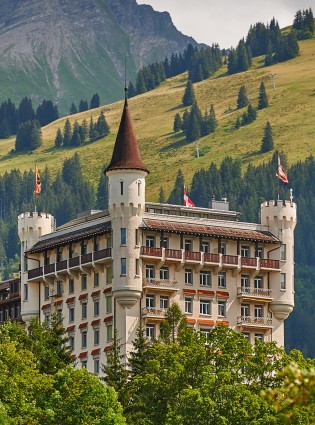 We're always on the lookout for an incredible place to stay – and these fabulous palace hotels don't disappoint…
1. Gstaad Palace, Switzerland
The magnificent Gstaad Palace is nestled in Switzerland's Bernese Alps, its flag-topped turrets flanked by snow-capped mountains. The building itself is over a century old, an imposing grand dame when viewed from the outside – but its chic interior design keeps it cosy.
In its 1960s heyday, Hollywood stars flocked to this quaint corner of Switzerland, just to stay at the Gstaad. The likes of Louis Armstrong and Marlene Dietrich would spend their days on the ski slopes around the hotel, before letting their hair down in its bars and five-star restaurant. If walls could talk… More information
2. Palais Faraj Suites & Spa, Morocco
This hilltop palace overlooks the 1,200-year-old medina (marketplace) in the city of Fez. It was designed in the 19th century by Jean Baptist Barian, King Hassan II's very own architect and interior designer, complete with suites and a lavish hammam – a good way to soothe those joints bothered by standing for hours in damp cover.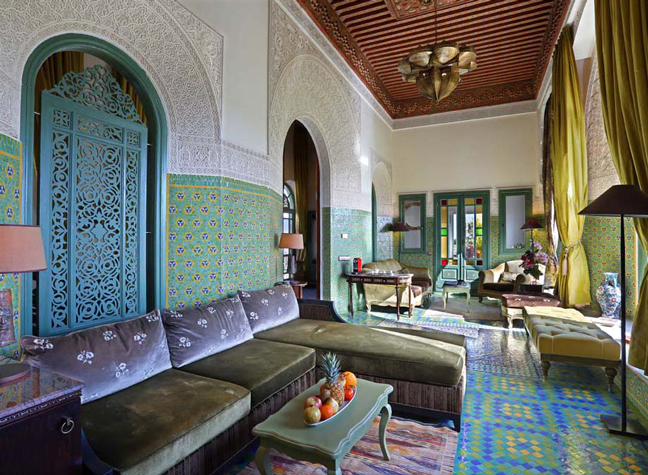 With its antique decor, regal suites and pretty shaded courtyards (a cool spot for a traditional mint tea), this regal property offers an authentic glimpse of old Morocco. More information
3. Four Seasons Hotel Gresham Palace, Hungary
When five-star hotel chain Four Seasons acquired Budapest's Gresham Palace in 1998, it set about restoring this derelict Art Nouveau residence back to its former splendour. Hungary's finest silversmiths, artists, ceramists and mosaicists were recruited for the $110-million project.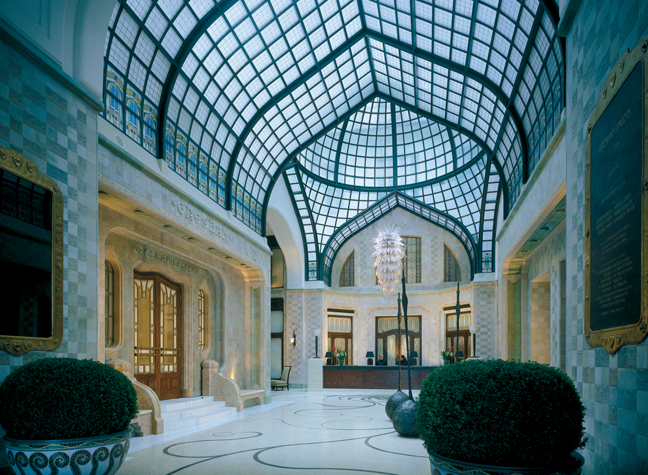 Their skill is evident in every corner of this spectacular hotel – in the two million-piece mosaic floor, the sweeping staircase, and soaring stained glass ceilings.
Of course, Hungary is a top shooting destination, so maybe you can discreetly scope something out whilst you're there.
4. Hampton Court Palace, England
OK, so you won't be staying in an actual palace, but The Georgian House – an imposing 18th-century residence which sleeps eight – is in the grounds of Hampton Court Palace. It was originally built to accommodate the kitchens of the Prince of Wales, but has held various uses in the royal household over the years.
This is a good one if you're based in the south of England and you don't want to stray too far from home (and your beloved gundogs).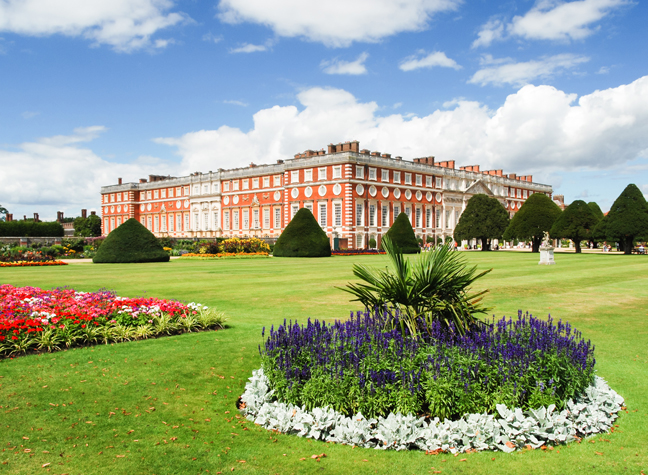 The best part of staying here? You're free to roam the gardens, courtyards and public rooms of the palace during opening hours as often as you like. More information
5. Narain Niwas Palace Hotel, India
In the 1920s, General Amar Singh – a local ruler – built a lavish palace in Jaipur for his family. His sprawling mansion was bedecked with fine art and furniture, with elaborate murals in typically bold Rajasthani colours.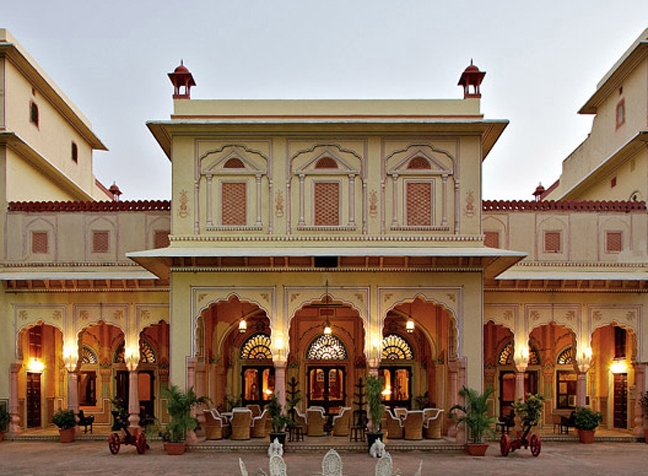 Much effort has been taken to restore the palace's original character, and (with the exception of a few mod cons) staying here is like taking a trip back to the days of the Raj. More information
6. Château Rhianfa, Wales
When Sir John Hay Williams designed a home for him and his wife in the 1800s, he was inspired by the Loire Valley chateaux they'd seen on their travels. True to his word, he created a little slice of France right in the heart of Wales, though it did take him over a decade to finish it.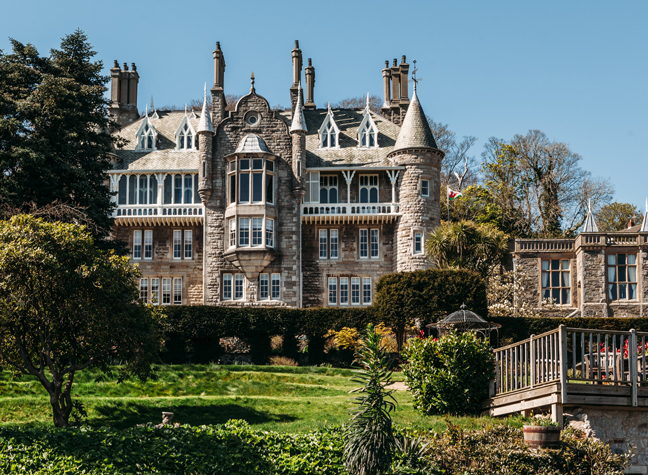 This mini castle, set in lovely landscaped gardens with views of Snowdonia, is now a private hotel with suitably grand rooms and wedding reception venue. Our favourite part? The turrets have been converted into showers for some of the suites. More information
7. Pousada Palacio de Estoi, Portugal
This 19th-century Algarve palace is pretty in pink, after a renovation restored it to its original rose-tinted glory.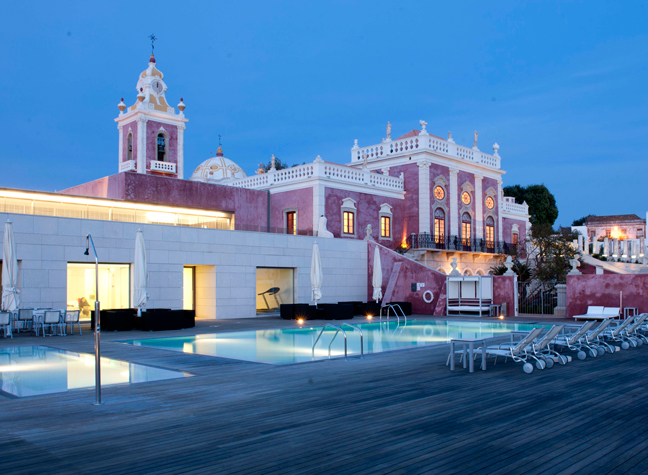 Now a five-star hotel – complete with gold furniture, luxury spa and elegant landscaped gardens – the regal property is famous for its elaborate Rococo ceilings, which are a work of art in themselves. More information
8. Borthwick Castle, Scotland
Just a few miles from Edinburgh you'll find the former home of Mary Queen of Scots – now transformed into an elaborate private hire venue. With room to sleep up to 85 people, it's perfect for weddings and big parties.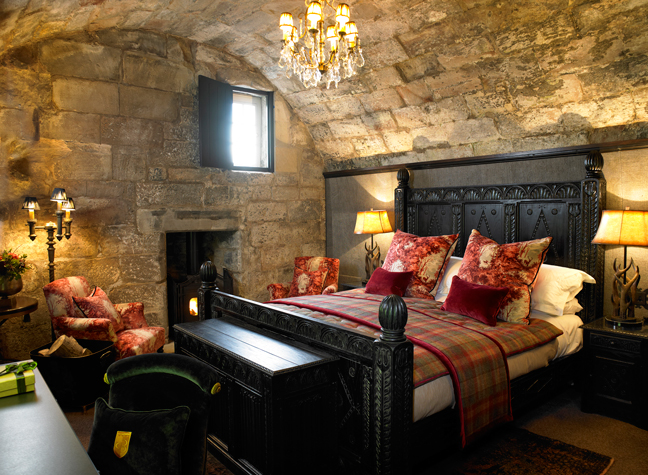 Be sure to bag Mary's bedchamber as your own: it boasts a hand-carved four-poster bed and has views of the hill from which Sir Oliver Cromwell launched his attack on the castle. Make your home in this unique piece of history – for one night, at least. More information
9. Olissippo Lapa Palace Hotel, Portugal
This Lisbon palace dates back to the 1800s, when it was built by the characterful Count of Valenças. While he dressed, he would look out over the high-end neighbourhood from the tower. And his parties – attended by Lisbon's aristocracy – were legendary.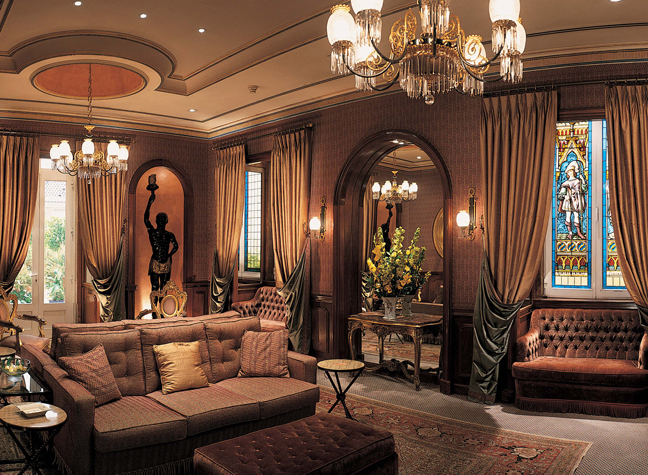 Many of the palace's original features have been preserved, such as the stained glass windows of the Columbano room, and the 170-year-old carpet of the Eça de Queiroz room. It's still a treat to look out over the Lapa District and the Tagus River, though you might want to draw the curtains while dressing… More information 
10. Ashford Castle, Ireland
This sprawling estate in west Ireland was once the home of the Guinness family (yes, the brewing dynasty), and has a history that can be traced back to the 1200s.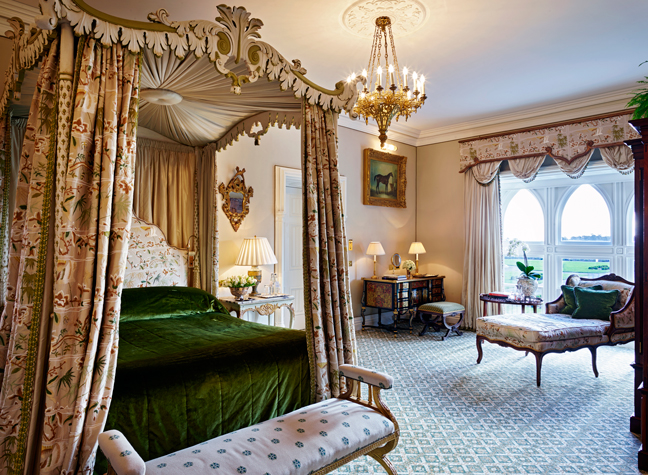 Dine in 'The Dungeon' for a Medieval banquet-style experience, or quaff your favourite vintages in the cavernous wine tasting tunnels. More modern accoutrements include a 30-seat private cinema and a state-of-the-art spa, with a zip line and tree climbing trail for adventurous kids. More information
11. The Gritti Palace, Italy
Overlooking the Grand Canal and a mere five-minute walk from St Mark's, the Gritti is a really special spot in Venice. It was built by the Doge of Venice, Andrea Gritti, in 1475, and was later used as the residence of the Vatican ambassadors to Venice.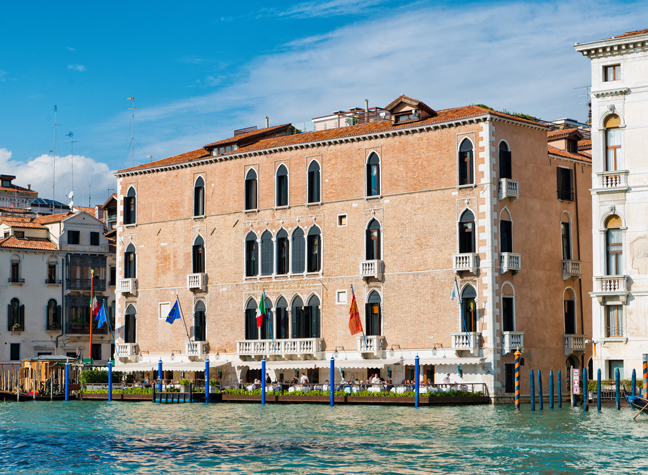 It's still a super-swanky place to stay, and is positively dripping with expensive artwork and furniture. It's hard to miss the eye-popping Murano glass chandeliers, and the precious Rubelli fabrics that decorate the rooms and suites. More information
12. Schönbrunn Palace, Austria
The ludicrously opulent Schönbrunn Palace is Vienna's most popular tourist attraction, a feast of gorgeous imperial decor, gilded furniture and magnificent marble statues at every turn. But few people realise that you can actually stay at the palace, in your very own stately suite.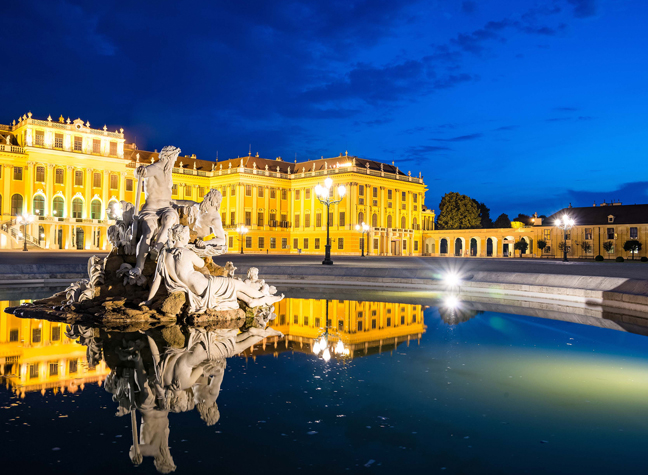 At over £1,000 per night, the former Emperor's residence is no budget bolthole. However, it comes with a private cook, butler and limousine service – so maybe it's good value after all…
If you need to do some serious damage repair, then this is probably the place to do it. More information 
13. Ciragan Palace Kempinski, Turkey
This former Ottoman palace was built on the shores of the Bosphorus – a strategic spot in case of invasion, which just so happened to have incredible views too. It's on the European side of the river, so you can look out over luxury yachts and the Asian side of the city while sipping your Turkish coffee.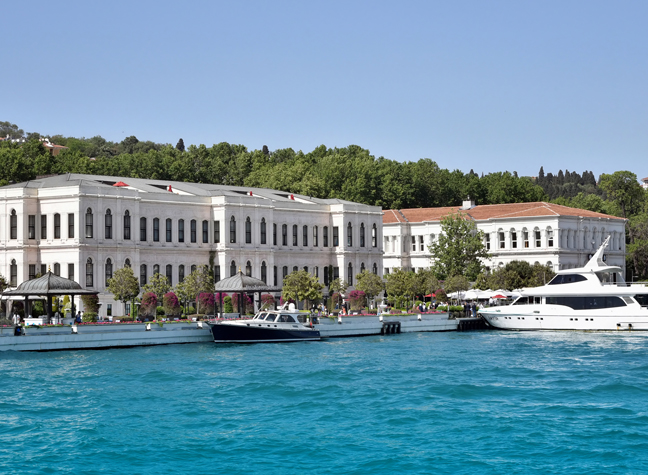 If money was no object, you'd find us in the Sultan Suite, which has its very own hammam and Bosphorus-view bathtub. And if getting to Istanbul via budget airline simply won't cut it, this is the only hotel in Istanbul accessible by car, yacht and helicopter. More information
The post Spent too much time in the field last season? appeared first on Luxury Leather Gifts.

Source: Luxury Leather