The Adriatic boasts excellent marinas, secluded anchorages and more than 1,200 islands  – and wonderful properties from which to make the most of it all, says Liz Rowlinson.
The Adriatic, a sparkling 500 mile-long stretch of water that runs from Venice and along the breathtaking coast of Croatia, is a year-round lure for yachtsmen. It's easy to see why. Passing the historic city port of Trieste, one can drop anchor in small fishing villages or stylish marinas across an array of nations: Italy, Slovenia, Croatia and Montenegro.
Sara Carpenter of Camper & Nicholsons, the yachting specialist, says 'There are excellent marinas here, as well as secluded, deserted anchorages and more than 1,200 islands. The crystal-clear, waters of the Gulf of Trieste offer spectacular cruising and the east coast of Italy is lined with cities, towns and bays that are rich in culture, art and history as well as world-renowned cuisine.'
Trieste is also home to one of the world's biggest regattas, the Barcolana, which sees up to 2,000 yachts jostle for space in the gulf on the second Sunday of October. Spectators charter boats to follow the race and others view it from atop the Karst highlands.
Portopiccolo, a stylish new marina development just over an hour by motor launch from Venice and eight and a half miles north of Trieste has become a popular weekend stop-off for yacht owners attracted to its cafes, shops and beach-club restaurant.
Seventy boat owners have chosen to buy a home there, so they can keep their yacht in one of the 121 berths in front of the new crescent-shaped village of 434 private residences that has been carved out of the limestone cliffs.
'The appeal of this project is that everything has already been built – by a renowned global developer, Rizzani de Eccher – the five-star hotel is up and running and half of the properties have sold,' says Flavio Bertelle, head of sales.
Portopiccolo owners can relax around one of four swimming pools or at the biggest spa in the region. Properties start at €350,000 for a 57sq m studio apartment or €440,000 for a one-bedroom unit and go up to €4 million for a penthouse with huge terraces and indoor/outdoor pools. Berths cost from €3,500 per year (plus VAT) up to €22,000 for a 24m mooring.
If you want a home close to your boat, another option is Camper & Nicholsons' Porto San Rocco, south of Trieste (a two-bedroom apartment is available for €390,000 through Italian property portal gate-away.com), or you can buy along this stretch of coast, which is a short drive from the large marina of Hannibal at Monfalcone.
Half an hour away by boat on the Slovenian coast, you'll struggle to find luxury turn-key properties for sale in the pretty town of Piran – known as the 'piccola Venezia' – but you can get a three-bedroom town house in need of work for €300,000 (through Think Slovenia; www.thinkslovenia.com).
'Because it's such a short coast [27 miles], overseas buyers are more likely to head to Istria in Croatia,' says Jelena Cvjetkovic of Savills. 'Istria's Porec, Kvarner and Opatija are more popular.'
Hilltop towns such as Buje, where the agent just sold a luxury villa with a sale price of €2.25 million, are also in demand.
Two perfect Adriatic bolt holes
Terrazza apartment at Portopiccolo, Italy, from €560,000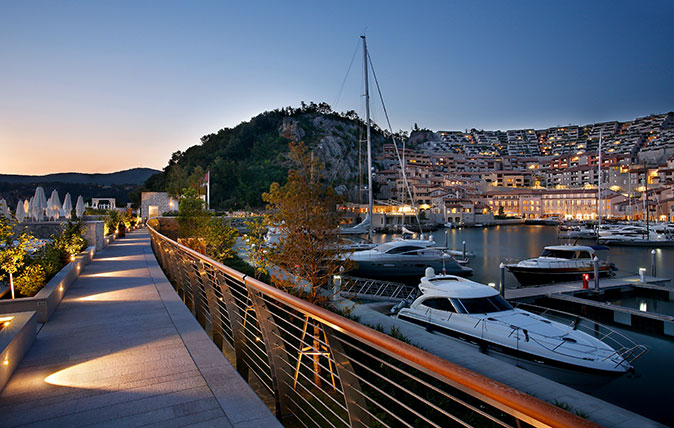 On the year-old boutique marina development in Sistiana, north of Trieste, this flat has large terraces, views of the Adriatic and two bedrooms. Kitchen, parking space and berth are extra. Contact Portopiccolo Sistiana for more details via www.portopiccolosistiana.it.
Spectacular villa on the Slovenian coast, €5,250,000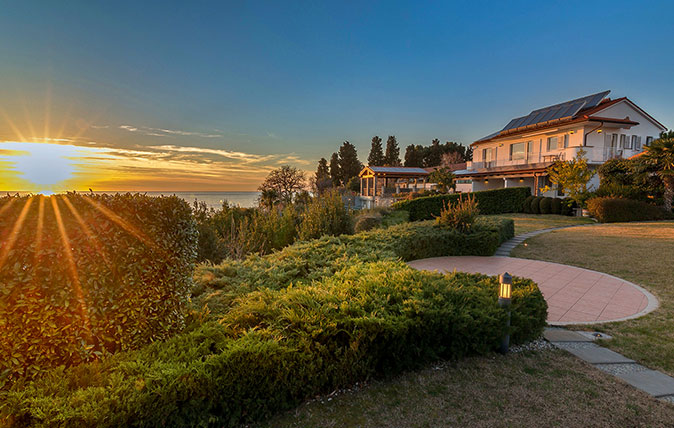 This is two properties for the price of one – why not rent one out? –in Ankaran, near Portoroz, complete with helipad and on the market via Savills.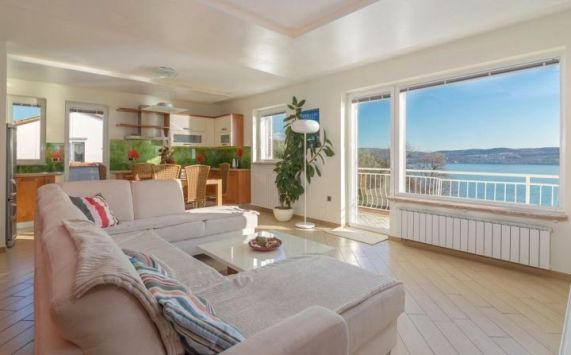 There is a main house and a villa currently rented out; houses offer uninterrupted sea views, with seven bedrooms between both houses, and a swimming pool. All the latest technology is already installed – including solar panels, wireless home controls and a 100mb fibre internet connection.
To view the original version of this post please click here.
The post The Adriatic: A paradise for yachtsmen, with beautiful properties throughout appeared first on Luxury Leather Gifts.
Source: Luxury Leather