An advertisement in Country Life back in 1935 turned a forgotten corner of Dorset into an extraordinary tea room at a beautiful spot.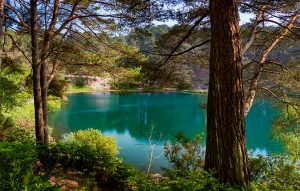 'This is going to be one of my best years yet,' declares Jennifer Barnard, owner of a hidden turquoise lake with a tea house near Wareham in Dorset.
'If you look in the papers, they're all talking about tea houses – they're very much the in thing for 2017.'
If the papers are right, Miss Barnard's in luck, because the Blue Pool Tea House near Furzebrook village is one of the most beautiful you'll ever see and its 87-year-old owner is a dab hand at baking scones.
'People start eating cream teas at 10.30 in the morning,' she explains.
'I make quite a lot – on a good day, that can be a couple of hundred. People love them.'
It was Miss Barnard's father, Capt T. T. Barnard, a professor of social anthropology and a keen botanist, who first saw the potential of the lake and its grounds. Tea houses were springing up everywhere in the 1930s and he figured that, if he could find somewhere pretty enough to draw in visitors, he could build one for his wife to run while he pursued his passion for plants and animals.
Capt Barnard came across an advert for Blue Pool in a 1935 edition of Country Life and took his family to see it. Deserted for six years, the estate contained a former opencast clay quarry that had filled with rainwater to become a lake.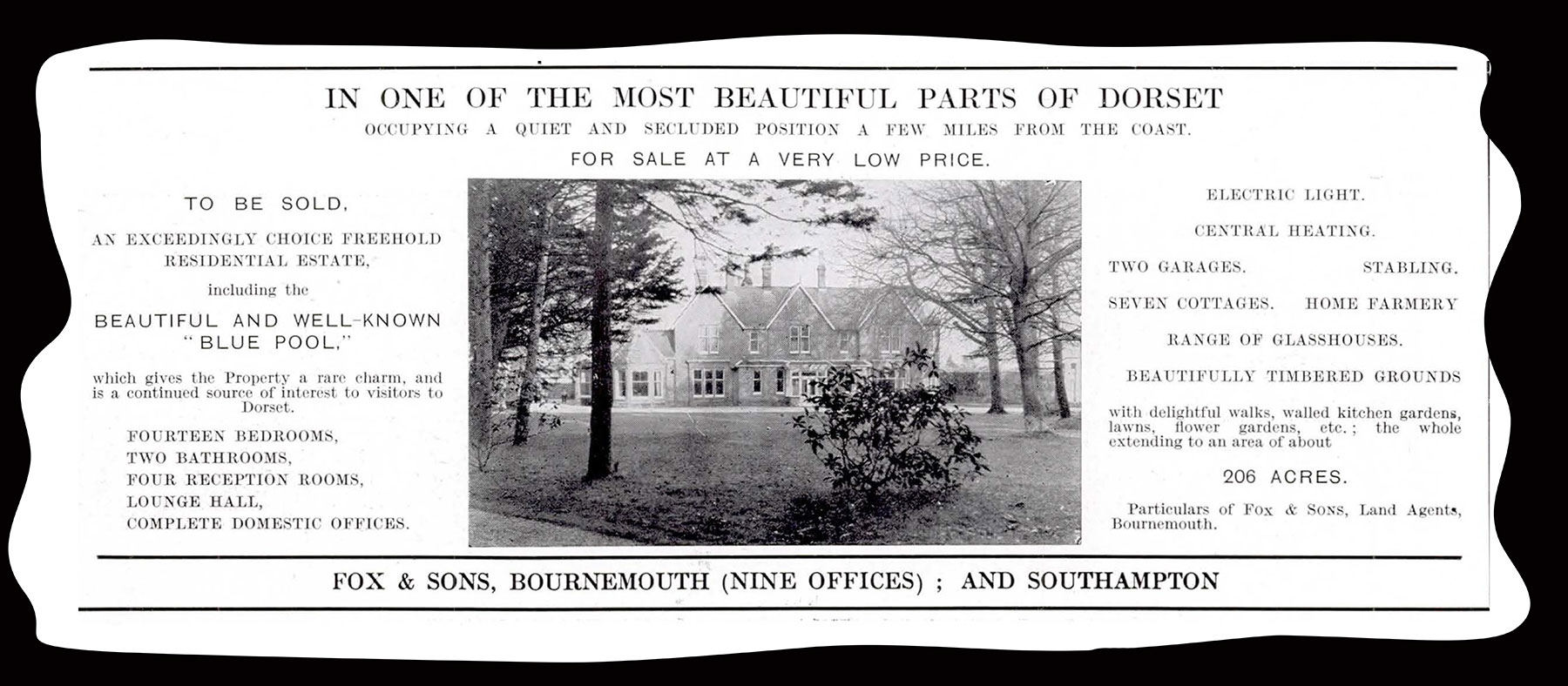 Popular with artists, the colour differed from one day to the next as clay particles suspended in the water diffracted light in different ways, according to the temperature and colour of the sky.
'I was quite frightened when I first saw it,' recalls Miss Barnard, who was six years old at the time.
'There was nothing here at all – just this pool. It was extraordinary.'
The tea house was an instant success; the quarry that had once produced ball clay for famous British potteries was now drawing visitors to the spot where their Wedgwood teacups had started out. It's easy to see why, with steps leading down to the water's edge and 25 acres of heath, woodland and gorse interlaced with sandy paths and fairy doors on trees.
Miss Barnard's father spent hours meticulously logging species such as the Dartford warbler – the national population of which crashed to only a few pairs in the 1960s – and the sand lizard, one of Britain's rarest reptiles. Both can be found there today and, in 1985, Blue Pool was made an SSSI.
The Blue Pool's success had looked as if it might be short-lived when war broke out in 1939 and the estate, including the tea house, was requisitioned by the Army and turned into a hospital. Capt Barnard enlisted in the Coldstream Guards and the family moved to a cottage in the village.
In 1944, in the weeks leading up to D-Day, a series of camps was set up across Dorset to house American troops, including one at Blue Pool. Miss Barnard can remember sneaking back, with her brother and sister, to watch the soldiers practise building bridges across the lake. 'Although it was strictly forbidden, we used to wander in and out all the time,' she confesses.
Blue Pool was returned to the Barnards in 1946: the grounds needed a little repair but it was open again by summer. Then aged 17, Miss Barnard started work in the tea house and has been baking scones ever since.
'This place doesn't change,' she promises. 'People come back with their children and grandchildren and say: "We were worried you'd do something dreadful", but we never will. We like to keep it traditional.'
To view the original version of this post please click here.
The post The Blue Pool: How a disused quarry turned into one of Britain's most beautiful lakes appeared first on Luxury Leather Gifts.
Source: Luxury Leather