Even at the most prestigious of auctions there are almost always guns to be bought for a few hundred pounds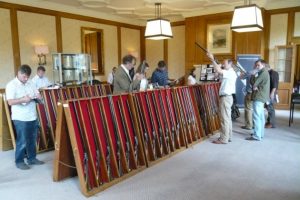 Thanks to popular TV shows, most of us are familiar with what goes on at auctions. But that doesn't mean we'd be happy with the idea of bidding at a gun auction.
The fact is that, in spite of our familiarity with TV entertainment such as Antiques Road Trip, Bargain Hunt, Cash in the Attic, and even with the possibility of entertaining fantasies of bidding for $1million Ferraris on Discovery Turbo's Chasing Classic Cars, our desire to snap up a bargain may well be tempered by a natural wariness.
So, what are the advantages and disadvantages of buying a gun at auction, 
and how do we go about bidding?
Well, let's first of all blow away a myth. Many shooters believe that the only guns to come up at auctions are English and imported classics worth many thousands of pounds. That's just not true, and even at the most prestigious of auctions there are almost always guns to be bought for a few hundred pounds.
Another plus for the private buyer is that many bidders at auctions are gun dealers, and they are looking to buy at the cheapest possible price so that they can re-sell the gun at a profit. That tends to keep prices down, in spite of the fact that you will pay more than you actually bid, because on top of the hammer price you have to pay a buyer's premium, which can be as high as 20 per cent plus VAT. The premium is the auction house's way of making its income.
Bidding
As to how you go about things, if you wish to bid you first have to register with the auction house, and to do this you will have to provide proof of identity. That's easy, because you will have your shotgun or firearms certificate with you or you won't be able to take your gun home, should your bid be successful.
When you register you will be given a card or a paddle with a number on it. This is the thing you wave in the air when you make a bid.
This assumes that you decide to be present in the auction room in order to make your bid – but you don't have to be. You can register a bid before the auction, or bid over the telephone or online. The auction house will tell you the procedure.
Do's and don'ts of buying a gun at auction
Do
Attend the viewing. Viewings are usually held either the day before the sale or on the morning of the auction.
Take an experienced friend with you, particularly if you are relatively new to shooting.
Remember that, with all second-hand guns, condition is everything – so a gun that looks as if it has had a hard life almost certainly has.
Set yourself a budget and stick to it.
Take a gun slip or case with you, or you will not be able to bring your purchase home.
Don't
Bid for a gun that you haven't carefully examined at the viewing.
Get into a bidding competition and spend more than you had planned. You may end up paying more than the gun is worth.
Forget to take your certificate with you. And, if you are bidding for a rifle, make sure there is permission to acquire it on your firearms certificate.
Bid for a gun that doesn't fit you. Stock alterations can be expensive.
Buy at auction if you are buying your first gun.
Checking a gun
Firstly, examine the woodwork and make sure it is has not become softened by oil, and is totally free of cracks. The barrels should be free of dents, bulges or pitting, and the ribs should not be loose. Take snap caps with you, and make sure the ejectors on both barrels function properly.
The gun should also close tightly and lock positively. The ideal clearance between the barrels and the breech face when the gun is closed is nil, but this is rarely achieved. In practice, a gun should tightly trap a single sheet of paper (like one page of Sporting Gun) between the barrels and the breech face.
Another check for tightness is to close the gun and remove the fore-end, then tightly trap the stock between your elbow and your body, and, with your free hand, try to move the barrels from side to side and up and down. You should not be able to detect any movement.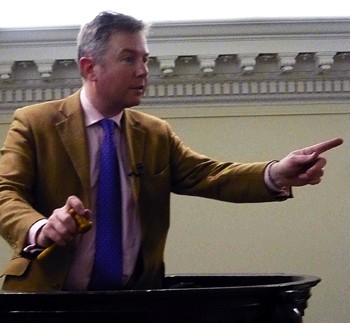 The first step is to register with the auction saleroom. You will need proof of identity before being issued a…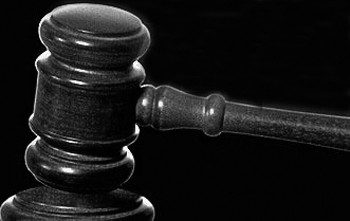 To the amateur trader, a sale room can seem like a daunting place. Shooting Times asks experienced auctioneer, David Porter,…
Auction houses
The big names in gun auctions are Holt's and Gavin Gardiner Ltd. Both of these prestige houses are famed for expensive, classic guns, but most of their sales feature guns with hammer prices in the £100 to £250 range as well. There are also several other auction houses who organise gun sales and sales of arms and armour. Here's a list for you to try:
Southams (Northamptonshire): Tel 01832 273565, or visit www.southams.com.
Gavin Gardiner Ltd, in association with Sothebys: Tel 01798 875300, or visit www.gavingardiner.com.
JS Auctions – Fine Art Auctioneers and Valuers (Oxfordshire): Tel 01295 272488 or visit www.jsauctions.co.uk.
Scotarms: Visit www.scotarms.co.uk or 
tel 01636 893946.
Bonhams: Tel 0207 393 3815, or visit www.bonhams.com/eur/guns/.
Holt's: Visit www.holtsauctioneers.com or tel 01485 542822.
Thomas Del Mar Ltd: Tel 0207 602 5973 or visit www.thomasdelmar.com (mostly arms and armour).
Bearnes, Hampton & Littlewood: Tel 01392 413100, or visit www.bhandl.co.uk.
Bamfords: Tel 01332 210000, or visit www.bamfords-auctions.co.uk.
Mitchells: Tel 01900 827800 or visit www.mitchellsantiques.co.uk.
The post Tips on buying a gun at auction appeared first on Luxury Leather Gifts.

Source: Luxury Leather