West Midlands Business News
This historic family house was worth fighting for, says Penny Churchill.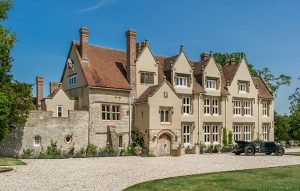 Few grand country houses encapsulate 800 tortuous years of English history as intriguingly as Stoneythorpe Hall at Southam, Warwickshire, which comes to the market with 50 acres of land, at a guide price of £3.75 million through Strutt & Parker (01295 273592). Although the site of Stoneythorpe Hall probably dates from the Norman Conquest, the earliest official record of a substantial house on the site comes in 1202, when Thomas Samson granted it to Norman Samson, probably his son.
The Samson family owned the manor until 1310–11, when it was sold to a canny lawyer, the influential Sir William de Bereford, who sat in the Court of the Common Bench for 32 years. When charged with partiality in the administration of justice in Staffordshire, his fellow justices convinced the King of his innocence and his accusers were sent to the Tower 'for publicly insulting a royal minister'. Sir William died in 1326, by which time he held estates in eight counties.
Thereafter, Stoneythorpe passed by marriage, first to the Hoare family and then to the Hanslapps of Aynho, who probably built the present hall around the original medieval hall-house, in about 1549. In the early 1600s, the house was occupied by the Rector of Southam, Francis Holyoake, whose life, according to the Dictionary of National Biography, was 'abruptly disrupted in his old age by the Civil War [when] Royalist sympathies led to his home being raided by Parliamentary forces in 1642'.
His son, Thomas, born at Stoneythorpe in 1616, was educated at Oxford and, at the outbreak of the war, commissioned to lead an infantry company of Oxford scholars. Later rewarded by Charles I with a doctorate of divinity, he insisted on being addressed thereafter as Dr Holyoake. He was also known as 'a persistent and annoying supplicant for rich livings' and, in 1674, received the gift of Breamore, Hampshire, where he died a year later, at the age of 58.
In 1655, a Hanslapp wife or widow sold the Stoneythorpe Hall estate to Ambrose Holbeach of Mollington, one of the first 17th-century lawyers to make a living 'mainly through conveyancing'.  In 1671, another Ambrose Holbeach sold Stoneythorpe to John Chamberlayne, a London merchant, after which it remained in Chamberlayne family hands for the next 300 years.
William Tankerville Chamberlayne died at Stoneythorpe in December 1905, leaving an estate of some £52,762 or about £3.5m in today's money. At the time of the 1911 census, his widow, Evelyn, who was still living at the hall with two unmarried daughters, declared it as having '25 principal rooms including the kitchen'. Mrs Chamberlayne lived on at the house until her death in January 1931; at least one of her daughters was still living there in 1939.
Stoneythorpe later passed to the Galliford family and was eventually offered for sale in 1999, when it was bought by Dr Dallas Burston, a passionate polo fan, who made his fortune building up and selling pharmaceutical companies. Although a reputed £122m was invested in the creation of a world-class polo, conference and events centre on the 600-acre site, the hall was left largely untouched and eventually offered for sale, in about 2008, as 'a house of more than 9,000sq ft in need of total refurbishment, consisting of ten bedrooms, four reception rooms, plus outbuildings, the whole set in fifty acres of land'.
Vandalised and unloved, the hall was a crumbling wreck when its current owner, the dynamic local businessman Russell Harrison, happened to be driving by and spotted the signboard for the derelict manor house, which was boarded up and in a terrible state of repair. 'There was something magical about the house, although I soon realised that this wasn't a renovation job, but a complete structural rebuild, which was going to be extremely expensive. However, I was not put off and, having bought the house eight years ago, my partner and I spent three years on the renovation—at a cost of several million,' Mr Harrison reveals.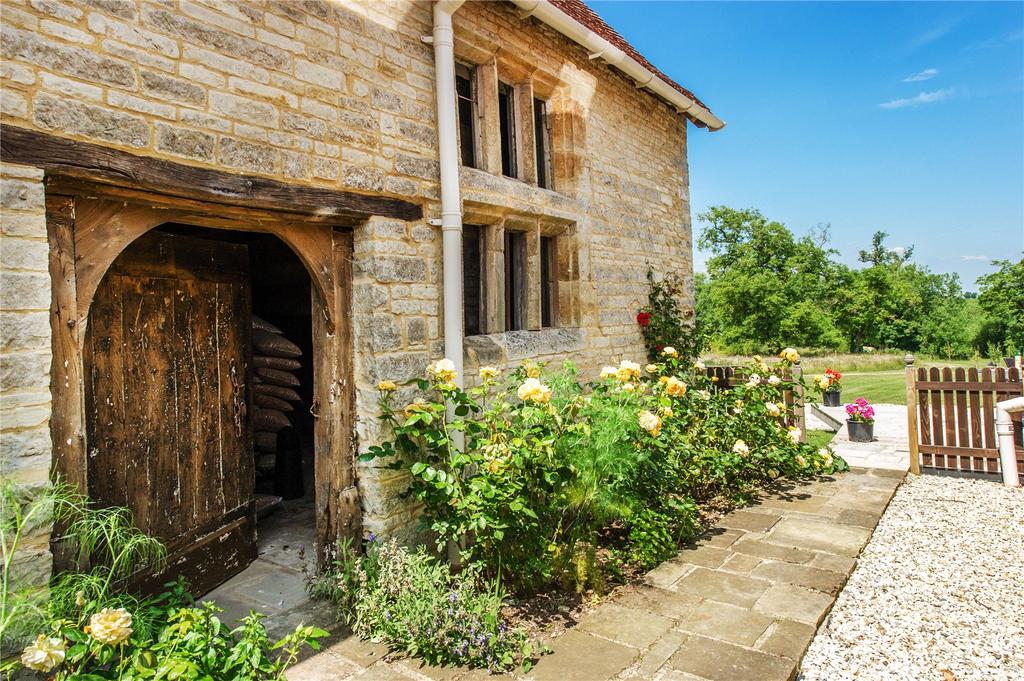 The result is a spectacular combination of old and new in a historic family house of rare distinction. Today's pristine, Grade II-listed Stoneythorpe Hall has a grand entrance hall, six reception rooms, a cinema, a state-of-the-art kitchen, a master suite, six bedrooms and five bathrooms, plus outbuildings and stables, surrounded by gardens, grounds and parkland.
With his next project—a new-build, energy-efficient house built without bricks, mortar or cement—looming large on his horizon, Mr Harrison's Warwickshire masterpiece awaits a new owner, who will have nothing more taxing to do about the house than supervise the unpacking of the family's bags.
** Search more gorgeous properties for sale in Warwickshire
To view the original version of this post please click here.
The post The manor house that has survived 800 tumultuous years of English history appeared first on Luxury Leather Gifts.
Source: Luxury Leather