Caroline Fleetwood has seen it all while hosting weddings at Duncton Mill Fishery in Sussex – and she offers some words of advice for couples planning their nuptials.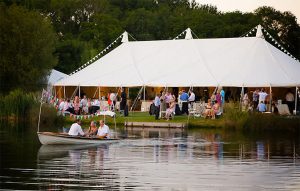 My husband and I run a trout farm and fishery in West Sussex, and as a form of diversification (and to get away from middle aged men wearing khaki – my husband included) we decided to start hosting wedding receptions. We host 12 receptions beside our lakes each year; it means I now get to see my husband wearing a dinner jacket as he rows guests around the lakes in our little rowing boat, Rosie.
As you'd imagine I have seen and experienced some amazingly beautiful and very special weddings – but also some that have been enormously extravagant, with huge budgets, where the bride does not even smile. Instead of enjoying their wedding day, the brides end up horrendously stressed by the need for everything to appear perfect, or trying to please the parents who have invited all their friends to attend their daughter's wedding trying to impress them.
"I have had a couple spend in excess of £70,000 on the marquee and food alone, with all the amazing floral displays being thrown into a skip the very next day"
We encourage couples to choose a marquee company and caterers of their own choice, allowing them to have the wedding of their dreams but stay within their budget. And when showing couples around the fishery I always emphasise the fact that it is the couple's family and friends who make their wedding special, not the amount of money that they spend, and that it is a wonderful opportunity to call in all those favours from family and friends.
So often, however, they just don't listen. Couples spend obscene amounts of money, and often get themselves into debt just to create this amazing day that they then don't enjoy because they are worrying about the whole day being perfect.
---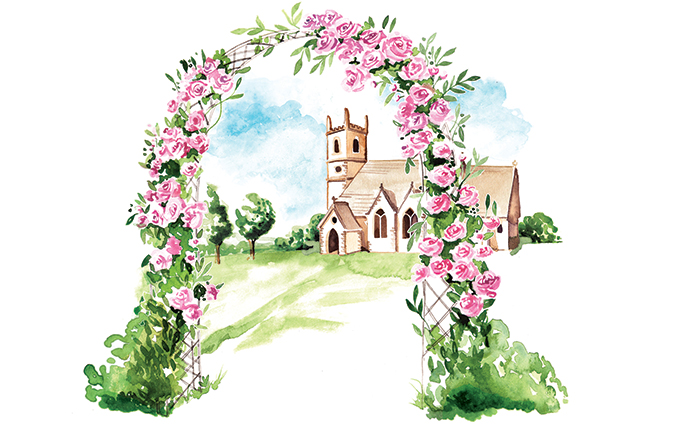 The secret of the classic country wedding is quality over quantity, says Giles Kime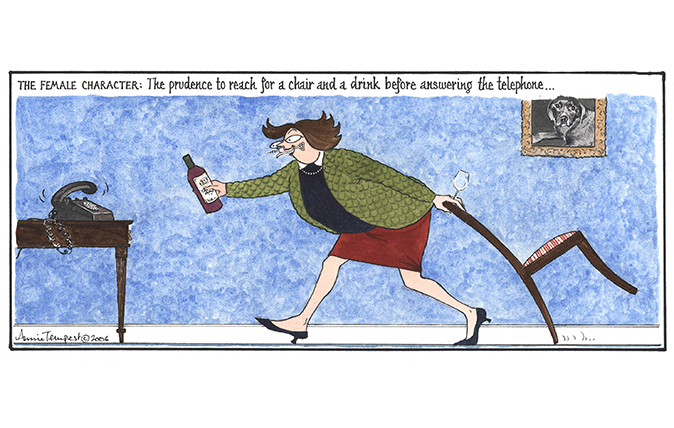 'Yes, I know the wedding is only two months away.'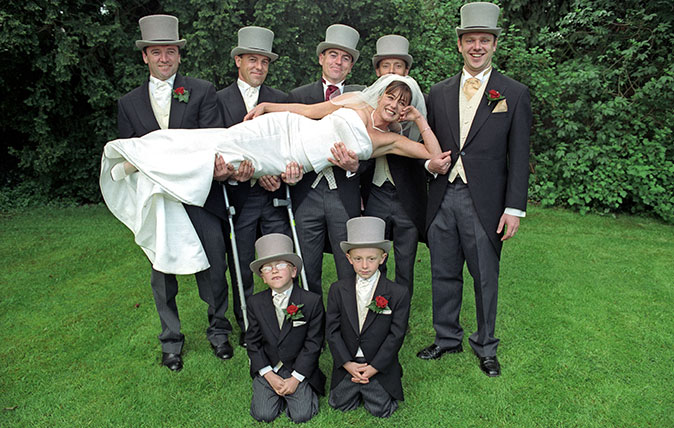 Whether you splash out or keep it simple, one thing you shouldn't compromise on is your wedding clothes – and morning…
---
In the past I have had a couple spend in excess of £70,000 on the marquee and food alone, with all the amazing floral displays being thrown into a skip the very next day – believe me, I went down to try and rescue them but food waste and empty bottles had destroyed them.
There is hope, however. A few weeks later I had a couple who hired a large barbecue, and the bride popped down to Marks and Spencer on the Friday evening and purchased lovely burgers and sausages. They had some friends cook all the meat and the guests arrived with the most amazing bowls of salads, chocolate brownies, meringues with jugs of cream and all manner of other treats, all of which were placed on trestle tables adorned with jam jars full of flowers grown in the families' gardens. It was truly a wedding with soul.
For my part, I'll do all I can to encourage couples to create an amazing wedding day without breaking the bank. And just so long as my husband is wearing his dinner jacket (purchased from Ebay) at least 12 times a year, I will be a happy fish farmer's wife!
Caroline Fleetwood, Duncton Mill Fishery
To view the original version of this post please click here.
The post Why a wedding day is about the people, not the price tag – no matter how high appeared first on Luxury Leather Gifts.
Source: Luxury Leather